ABOUT US
Blackfish Sailing Adventures is an outdoor tourism and adventure company dedicated to sharing the passion of sailing and coastal cruising.
We offer a range of sailing trips to novice and expert sailors of all ages. Blackfish Sailing is also an accredited sailing school and offers sailing and cruising courses from basic to advanced levels.
Blackfish is a proud member of Earth Foot, a society dedicated to low-impact eco-tourism that represent sail and tour operations that are owner-operated and respectful of our wonderful and fragile marine environment. We also support Pacificwild.org, a conservation organization that is dedicated to protecting wildlife and their habitat in this region through research, advocacy and public awareness.
OUR INSTRUCTORS
GARY LANGSTAFF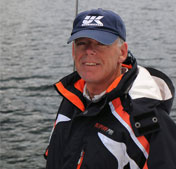 Gary Langstaff is certified as an Advanced Cruising Instructor with Sail Canada and has been teaching cruising at all levels, from Basic and Intermediate to Advanced. He has taught all aspects of navigation and performance sailing for over 36 years. He is an avid racer and participates year-round in the sport.
Although he is most familiar with the cruising grounds of the Pacific North West, Gary has worked as Captain of sailing yachts in the Caribbean as well as the Mediterranean.  He has performed numerous yacht deliveries and has cruised the Pacific from BC to Southern Mexico. He is also an active member of the Royal Canadian Marine Search and Rescue.
DAVE ALMOND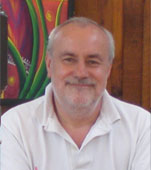 David Almond is a former RYA Yachtmaster Instructor from the UK, where he taught sailing and offshore racing at three of Britain's principal sailing schools. Now settled in British Columbia for more than 20 years, Dave is an ISPA cruising instructor.
In some 30-odd years of teaching sailing, David has lost count of the many people to whom he has introduced the joys of his favourite pastime. As a life-long wildlife enthusiast, David is knowledgeable about the marine mammals and birds that accompany us on our sailing adventures.