The Gulf Islands
Sailing and Cruising Gulf Islands-1

Sailing and Cruising Gulf Islands-2

Sailing and Cruising Gulf Islands-3

Sailing and Cruising Gulf Islands-4

Sailing Gulf Islands-5

Blackfish Sailing Gulf Islands-6
The Gulf Islands are located between Vancouver Island and mainland British Columbia. There are more than 200 islands in the group and National Geographic Traveler named the Gulf Islands one of the world's best coastal destinations.
Here, sheltered waters make for ideal sailing, scuba diving, and fishing. Pristine beaches and ecologically protected forests welcome hikers.
The area's mild climate – almost Mediterranean – nurtures many wineries and holistic farms. The creative atmosphere attracts numerous artists to the islands and visitors find that island hopping over a week or so is a great way to soak it all in.
Day 1: Departing from Oak Bay near Victoria, we cross Haro Strait to Lime Kiln Park, an area strategic to whales, and follow the coastline of San Juan Island in search of these "blackfish". Our destination is either Sidney Island or Portland Island Marine Park, where we will anchor for the night. There are lots great hiking trails and beaches for exploring.
Day 2: Cruise to Ganges, the lively art community on Saltspring Island. We moor at Wallace Island, where we relive the pioneering lives of a couple who spent their honeymoon and most of their lives attempting to develop a rustic resort here: Keep the tradition alive; nail your carved sign on the wall or ceiling of their log cabin (if space).
Day 3: A leisurely cruise to Montague Harbour on Galiano Island; hike and explore park beaches.
Day 4: Cruise to Winter Harbour to hike Saturna Island, then anchor near Poets Cove Resort on South Pender Island. Here we can hike Mount Norman for a grand view of the Gulf Islands, followed by a swim and hot tub at this fab resort.
Day 5: Afternoon cruise to Sidney Spit Marine Park, where we can hike the sandy spit and adjacent trails. You will be treated to a view point you will long remember!.
Day 6: Cruise back to Oak Bay visiting the uninhabited Discovery and Chatham Islands off Oak Bay. Here we can lay back and enjoy our last lunch at anchor in an idyllic arbutus-flanked cove.
Cruise to Princess Louisa Inlet
A sample itinerary for a 7 day cruise to Princess Louisa Inlet: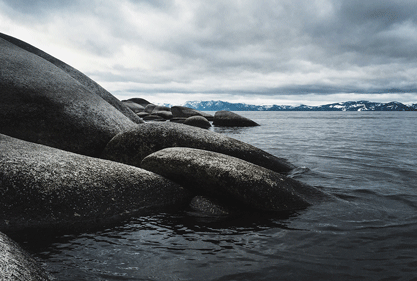 Day 1: Depart Nanaimo for the Sunshine coast and Princess Louisa Inlet. We cross the Salish Sea (a.k.a. Georgia Strait) and pay a visit to scenic Buccaneer Bay before anchoring for the night in Smugglers Cove, an intimate `hole in the rock` providing opportunity to hike a scenic nature trail featuring a board walk built over a bog.
Day 2: Head for Pender Harbour where we take time to experience a community described as the "Venice of the West Coast".
Day 3: Visit Egmont to hike a trail overlooking the awesome, if not infamous Skookumchuk Rapids (a.k.a. Sechelt Narrows). Here tidal waters are among the fastest on earth – at times achieving speeds of over 20 knots. Our anchorage for the night is Harmony Islands Marine Park. This park is located close to 1,400 foot cascading Freil Lakes Waterfall!
Day 4: We head up Jervis Inlet for our much anticipated rendezvous with Princess Louisa Inlet. We discover that this classic coastal fjord inlet is an attraction unto itself, with mile high mountain walls rising precipitously on both sides. This serene beauty interrupted only by the cascade of many waterfalls, the gentle rustle of trees stirred by glacier-fed winds, and the croaking of ravens stirred by our passing. We pass a buoy marking a depth of 3,000 feet, the deepest to be found on the Inside Passage! To avoid the formidable flow of fast water at Malibu Rapids we wait for slack water before proceeding. At the head of Princess Louisa Inlet we finally see the spectacle to which all mariners and romantics on the Coast, if not the world are mesmerized.
Day 5: We spend another day and night anchored beside Chatterbox Falls to fully enjoy this amazing natural spectacle. If you are fit and adventuresome you can climb a steep trail to a look-out above these falls.
Day 6: Cruise the length of Jervis Inlet to Musket Island Marine Park, a tranquil and scenic place to kayak, fish, relax and anchor.
Day 7: Cruise down Malaspina Strait back to Pender Harbour, where warm showers and cold beers await!
…and a three day extension:
Day 8: Departing Pender Island, we head for the scenic and intimate Bull Passage which separates Lasqueti from Texada Island. A favourite stopover is Jedediah Island Marine Park (a former homestead gone wild). Lots of great places to anchor and explore here. Hopefully there will be time to also visit Lasqueti , noted for its slow pace of life and near total `disconnect` with the outside world. Highlights here are exploring the `down-town`, its funky tea house, post office, and chatting with the locals. .
Day 9: Head over to Hornby Island and if winds are favourable, anchor either in Tribune Bay or Whaling Station Bay. But you must promise not to jump ship here as this Island casts a magical spell on everyone who is fortunate to experience it. Special experiences (apart from the endless sand beaches and warm waters surrounding) include hiking the steep cliffs of Helliwell Park which overlook the southern straits, and exploring the limestone-pocked caves and oyster-fringed rocks surrounding the bay. I could go on…
Day 10: Sail down the Salish Sea back to Nanaimo .